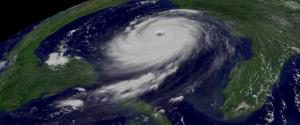 Hurricane season begins June 1st and runs through November 30th. Regardless whether the season is predicted to be active or quiet, it only takes one hurricane to ruin your business and your life. What should you do to prepare yourself, your family, and your business?
Starting today and running through the week, I'll be posting information from the Federal Emergency Management Agency about what you need to do to protect your family, your business, and yourself in the event of a hurricane.
Basic Preparedness Tips:
Know where to go. If you are ordered to evacuate, know the local hurricane evacuation route(s) to take and have a plan for where you can stay. Contact your local emergency management agency for more information.
Put together a disaster supply kit, including a flashlight, batteries, cash, first aid supplies, and copies of your critical information if you need to evacuate
If you are not in an area that is advised to evacuate and you decide to stay in your home, plan for adequate supplies in case you lose power and water for several days and you are not able to leave due to flooding or blocked roads.
Make a family emergency communication plan.
Many communities have text or email alerting systems for emergency notifications. To find out what alerts are available in your area, search the Internet with your town, city, or county name and the word "alerts."
Family Communications Plan
Your family may not be together if a disaster strikes, so it is important to think about the following situations and plan just in case. Consider the following questions when making a plan:
How will my family/household getemergency alerts and warnings?
How will my family/household get to safe locations for relevant emergencies?
How will my family/household get in touch if cell phone, internet, or landline doesn't work?
How will I let loved ones know I am safe?
How will family/household get to a meeting place after the emergency?
Here are a few easy steps to start your emergency communication plan:
Understand how to receive emergency alerts and warnings. Make sure all household members are able to get alerts about an emergency from local officials. Check with your local emergency management agency to see what is available in your area, and learn more about alerts by visiting: ready.gov/alerts.
Discuss family/household plans for disasters that may affect your area and plan where to go.Plan together in advance so that everyone in the household understands where to go during a different type of disaster like a hurricane, tornado, or wildfire.
Collect information.Create a paper copy of the contact information for your family that includes:
phone (work, cell, office)
email
social media
medical facilities,
doctors,
service providers
school
Identify information and pick an emergency meeting place.
Things to consider:
Decide on safe, familiar places where your family can go for protection or to reunite.
Make sure these locations are accessible for household members with disabilities or access and functional needs.
If you have pets or service animals, think about animal-friendly locations.
Examples of meeting places:
In your neighborhood: A mailbox at the end of the driveway, or a neighbor's house.
Outside of your neighborhood: library, community center, place of worship, or family friend's home.
Outside of your town or city: home of a relative or family friend. Make sure everyone knows the address of the meeting place and discuss ways you would get there.
Share information. Make sure everyone carries a copy in his or her backpack, purse, or wallet. You should also post a copy in a central location in your home, such as your refrigerator or family bulletin board.
Practice your plan. Have regular household meetings to review your emergency plans, communication plans and meeting place after a disaster, and then practice, just like you would a fire drill.
---
David Discenza, CBCP, president of Discenza Business Continuity Solutions, has been involved in business continuity planning since 2009. He was the business continuity manager for the Risk & Information Management (RIM) group within American Express and currently works with companies in Philadelphia, New York City, Washington, DC, Baltimore, Connecticut, and nationwide to help them formulate plans they can implement when an unexpected business interruption occurs. David is certified as a Business Continuity Planner by the Disaster Recovery Institute International.