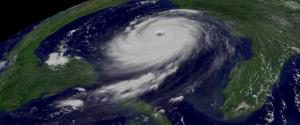 What to do after a hurricane
Listen to local officials for updates and instructions.
Check-in with family and friends by texting or using social media.
Return home only when authorities indicate it is safe.
Watch out for debris and downed power lines.
Avoid walking or driving through flood waters. Just 6 inches of moving water can knock you down, and fast-moving water can sweep your vehicle away.
Avoid flood water as it may be electrically charged from underground or downed power lines and may hide dangerous debris or places where the ground is washed away.
Photograph the damage to your property in order to assist in filing an insurance claim.
Do what you can to prevent further damage to your property, (e.g., putting a tarp on a damaged roof), as insurance may not cover additional damage that occurs after the storm.
---
David Discenza, CBCP, president of Discenza Business Continuity Solutions, has been involved in business continuity planning since 2009. He was the business continuity manager for the Risk & Information Management (RIM) group within American Express and currently works with companies in Philadelphia, New York City, Washington, DC, Baltimore, Connecticut, and nationwide to help them formulate plans they can implement when an unexpected business interruption occurs. David is certified as a Business Continuity Planner by the Disaster Recovery Institute International.