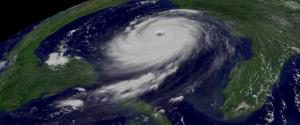 What do when a hurricane is less than 6 hours from arriving
If you're not in an area that is recommended for evacuation, plan to stay at home or where you are and let friends and family know where you are.
Close storm shutters, and stay away from windows. Flying glass from broken windows could injure you.
Turn your refrigerator or freezer to the coldest setting and open only when necessary. If you lose power, food will last longer. Keep a thermometer in the refrigerator to be able to check the food temperature when the power is restored.
Turn on your TV/radio, or check your city/county website every 30 minutes in order to get the latest weather updates and emergency instructions.
---
David Discenza, CBCP, president of Discenza Business Continuity Solutions, has been involved in business continuity planning since 2009. He was the business continuity manager for the Risk & Information Management (RIM) group within American Express and currently works with companies in Philadelphia, New York City, Washington, DC, Baltimore, Connecticut, and nationwide to help them formulate plans they can implement when an unexpected business interruption occurs. David is certified as a Business Continuity Planner by the Disaster Recovery Institute International.