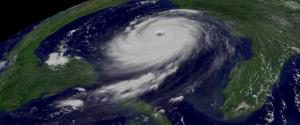 When a hurricane is 18 – 36 hours from arriving
Bookmark your city or county website for quick access to storm updates and emergency instructions.
Bring loose, lightweight objects inside that could become projectiles in high winds (e.g., patio furniture, garbage cans); anchor objects that would be unsafe to bring inside (e.g., propane tanks); and trim or remove trees close enough to fall on the building.
Cover all of your home's windows. Permanent storm shutters offer the best protection for windows. A second option is to board up windows with 5/8" exterior grade or marine plywood, cut to fit and ready to install.